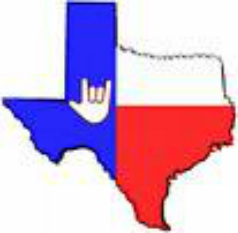 Our History…



TXIS was founded in January 2006 by Jennifier Henning, a CODA (Child of Deaf Adults) and Certified Interpreter with over 19 years of professional interpreting experience. TXIS is a Texas HUB certified-woman owned business and an organizational member of Registry of Interpreters for the Deaf (RID).

TXIS provides Certified Professional American Sign Language (ASL) Interpreters. In addition, all TXIS interpreters are held to rigorous professional standards through our agency, as well as the Registry of Interpreters for the Deaf (RID) and Texas BEI.

We are dedicated to facilitating communication with excellence, expertise, and experience between hearing clients, deaf or hard-of-hearing consumers. TXIS has been a champion of the code of professional conduct - living by these principles and requiring full compliance by our interpreters and staff.

TXIS has grown into a large, well respected interpreter referral agency providing outstanding services to business, healthcare, vocational, and educational settings. We strive to be a forward thinking referral service that cares about its interpreters and the deaf community it serves. TXIS is pleased to provide the Dallas/Fort Worth area and 13 surrounding counties.

Texas Interpreting Services is more than just a business providing interpreting services. We believe we are an integral and valued part of the deaf and hard-of-hearing community. TXIS is committed to being a full service agency that cares about our clients, our consumers, interpreters and employees. We will provide you with exceptional personalized service regardless of your individual needs.


---